How a Sales Price Went From 1X to 4X with the Stroke of a Pen
An offer was made on a client's business by a strategic buyer and through the application of both skill and using the strategic buyers own financial metrics convinced the buyer and their advisors that it was to their benefit to pay not two or three, but four times more than their original offer to acquire his client's business.
A race car driver took his skills from the racetrack into the board room and built a successful company that became well known in the aftermarket auto performance industry where the need for speed is important, and to make a bundle of money doing it. However, as with a lot of entrepreneurs that have a specific skill set, the managerial complexities often overtakes them when the rigor of managing a growing business is not in their wheelhouse. When this happens, burnout can set in.
An event planning business had a more than fair offer on the table but the entrepreneur hesitated and didn't take the offer because he felt he could get more for his business. Shortly after turning down this offer, their revenue dropped over 95% because of unforeseen circumstances. Although the business survived, it is going to take years for the entrepreneur/founder to rebuild his business. A difficult task for someone in their sixties.
Also, on this episode I have invited Diana Murphy, a mindset business coach, to join me to help me do a deeper dive into how entrepreneur/founders can optimize their value of their business when positioning it to sell. 
Be sure to listen to my post-mortem discussion with Diana at the end of the podcast.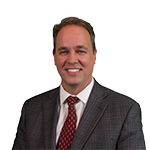 Bob Tankesley
Neri Capital Partners
Atlanta, Georgia
Visit Website
Send E-mail
Podcast: Play in new window | Download (Duration: 1:12:36 — 66.5MB)
Subscribe: Apple Podcasts | Google Podcasts | Spotify | Amazon Music | Pandora | iHeartRadio | Blubrry | Podchaser | Podcast Index | Email | TuneIn | RSS