Part Two – Linda Broom: Why a Business Growing By Leaps and Bounds Couldn't Get an SBA Loan
A business that was given birth after the breadwinner in the family was laid off. To make ends meet, the breadwinner's wife started cleaning houses. Because she was allergic to many of the chemicals that are commonly used in household cleaning supplies, she began to use organic cleaning supplies and then promoted her organic orientation on social media. The business exploded and then after building a highly successful business they decided to sell. To their surprise, even though they were making a lot of money and had sales and profit growth year after year, they couldn't get an SBA loan approved.
A entrepreneur with multiple streams of income didn't file their income taxes separately for each business and it cost them the ability to get their sale financed with an SBA loan. Find out why.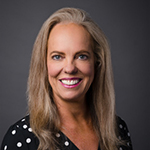 Linda Broom
Transworld Business Advisors
Dallas / Fort Worth Central, Texas
Visit Website
Send E-mail
Podcast: Play in new window | Download (Duration: 25:27 — 23.3MB)
Subscribe: Apple Podcasts | Google Podcasts | Spotify | Amazon Music | Pandora | iHeartRadio | Stitcher | Blubrry | Podchaser | Podcast Index | Email | TuneIn | RSS