How Two Partners in a Successful and Growing Business Managed to Take It to Zero When They Decided to Sell
A partnership business went from a consistent year over year growth rate to a valuation of zero in a few short years.
A family owned 30-location retail service business that had passed to the second generation. As it came time for the third generation to decide if they were interested in taking over the business, several of the minority shareholders sold their shares.
How a businesses during the pandemic when listed for sale had ample suitors for their business and how they decided on which buyer they wanted to carry on the legacy of the business with and finally accepted an offer that wasn't the first or best offer.
A consulting business which is normally a more difficult business to sell because the consultant often builds the business around them. This entrepreneur found out a way to optimize their exit.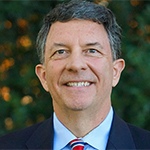 Van Daughtry
Van Daughtry Consulting, LLC
Raleigh, North Carolina
Visit Website
Send E-mail
Podcast: Play in new window | Download (Duration: 47:15 — 43.3MB)
Subscribe: Apple Podcasts | Google Podcasts | Spotify | Amazon Music | Pandora | iHeartRadio | Stitcher | Blubrry | Podchaser | Podcast Index | Email | TuneIn | RSS