How to Make a $28M Highly Profitable Company Worth Nothing and Unsaleable in One Easy Step
A highly profitable business services company that has five highly qualified partners in the business handling the key functions of the company. These partners were committed to the business and worked 70-80 hours per week for years. Yet even though this company was highly profitable, it turned out to be unsellable.
A $35M tortilla company with millions in profits company that couldn't be sold due to critical strategic mistakes that the entrepreneur made.
The wrong attorney nearly crashed a deal and only when the attorney was fired, did the deal close.
How having the right advisor that positions the company properly generated ten offers with the competition for the deal heating up, causing the offering price to escalate and the terms get better for the seller.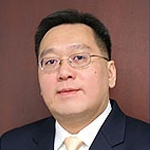 Gerald Kong
Trinity Transaction Advisory, LLC
Dallas, Texas
Visit Website
Send E-mail
Podcast: Play in new window | Download (Duration: 56:31 — 51.7MB)
Subscribe: Apple Podcasts | Google Podcasts | Spotify | Amazon Music | Pandora | iHeartRadio | Blubrry | Podchaser | Podcast Index | Email | TuneIn | RSS