From Flying High to Bankruptcy to a Successful Exit
A family run business with decades of a history with an elite clientele that provided cleaning concierge service for Broadway theaters by cleaning stage garments and costumes for all of the theaters in the Broadway Theater district. The family grew the business to a nearly 8-figure a year business and was flying high until COVID hit and most of their clientele left the city and all of the theaters closed. The pandemic hit the business hard eventually forcing it into bankruptcy. Yet with the right help a deal was structured to not only salvage the business from the brink of extinction, but to generate millions for the family on the sale of the business.
The importance of having a management structure in place can facilitate a deal by creating a demand for the business.
A transaction that created millions of additional value by structuring a deal that not only increased the initial exit value of the business but double that amount again by allowing for the preverbal second bite.
This was made possible by having the right buyer and structuring and aligning the interests of all parties to achieve the eventual exit of a private equity buyer.
We often hear of sad stories that are driven by the unexpected illness or death of a business owners that don't turn out well. In this case, because of the skill of an attorney that was able to convince a family to retain an M&A Advisor, they were able to create an exit versus closing the business.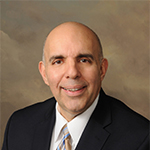 Anthony Citrolo
The NYBB Group
Manhattan, New York City
Visit Website
Send E-mail
Podcast: Play in new window | Download (Duration: 45:56 — 42.1MB)
Subscribe: Apple Podcasts | Google Podcasts | Spotify | Amazon Music | Pandora | iHeartRadio | Stitcher | Blubrry | Podchaser | Podcast Index | Email | TuneIn | RSS