What Do You Mean My Business Is Not Worth This?
A founder who was selling his business had the absolute criteria that he did not want to remain working in the business after it was sold. He was burnt out and wanted to move on. So, what do you think happened and what you should be prepared for when you sell your business?
How important the terms outline in a Letter of Intent are and if a key deal point is included may save your deal, if you get it right, and if you don't, may derail your deal.
What not to do when you have a buyer at the closing table that has you made a good offer. Too often entrepreneurs get greedy and try to squeeze a little more out of the deal.
Why business owners insist that their business is worth a lot more than what all of the offers presented. There is an accounting term called "Sunk Costs" that these sellers didn't understand.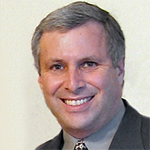 Dave Marx
Front Runner Consulting
Cincinnati, Ohio
Visit Website
Send E-mail
Podcast: Play in new window | Download (Duration: 42:19 — 38.7MB)
Subscribe: Apple Podcasts | Google Podcasts | Spotify | Amazon Music | Pandora | iHeartRadio | Stitcher | Blubrry | Podchaser | Podcast Index | Email | TuneIn | RSS