Are You a Seller or a Seller? How to Know Which You Are.
A transaction involving a successful residential HVAC company, which is one of those industries that hasn't been impacted a lot by the pandemic because people still need their furnaces and air conditioners. The business had a number of offers but when it came time to close, the seller had a change of heart.
A great idea doesn't always translate into value that can easily be monetized.
A retired military serviceman started a business and hit a home run. Interestingly, the real home run was not in the actual business that was listed for sale but in what happened during the sales process. It isn't what you might expect from a deal that didn't initially get done.
A transaction where the seller was talked out of selling, which doesn't happen all that often because the job of an advisor is to help entrepreneurs sell their business. This decision resulted in tripling the exit value a few years later when it finally was the proper time to sell.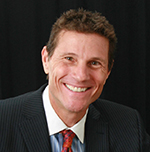 Mike Feinman
Texas Business Brokers
Austin, Texas
Visit Website
Send E-mail
Podcast: Play in new window | Download (Duration: 39:23 — 36.1MB)
Subscribe: Apple Podcasts | Google Podcasts | Spotify | Amazon Music | Pandora | iHeartRadio | Blubrry | Podchaser | Podcast Index | Email | TuneIn | RSS