Why an Earnout Turned Out to Be Nearly 40% Better Than a Cash Deal
An acquisition of a firm where the founder had a long-term strategic vision and how they wanted to exit. Because of this vision, he turned down a cash buyer. While most of the episodes on this podcast place price as an important consideration but not the only consideration, it's rare to have a cash deal turned down and to accept 80% carry back plus an earnout.
A blockbuster deal where a firm could have acquired a billion-dollar company that was over three times the size of his firm and why it didn't work out.
Walking away from a deal that was months in the making and where there was a lot of hard work and due diligence expense and time invested into the deal. Everything pointed to this being great fit for an acquisition but there was just one thing that wasn't quite right.
One of his smallest acquisitions turned out to be one of the best and by far the most profitable.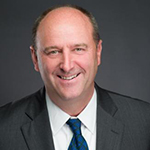 Tom Hine
Capital Wealth Management, LLC
Glastonbury, Connecticut
Visit Website
Send E-mail
Podcast: Play in new window | Download (Duration: 54:11 — 49.6MB)
Subscribe: Apple Podcasts | Google Podcasts | Spotify | Amazon Music | Pandora | iHeartRadio | Stitcher | Blubrry | Podchaser | Podcast Index | Email | TuneIn | RSS