The Devil Is in the Details – Why a $500,000,000 Deal Didn't Close
A large development property that a physician purchased out of bankruptcy during the Great Recession for pennies on the dollar. After investing an additional $20M in preparing the property for market as a turnkey real estate development, the commercial realtors missed a key component in their marketing of the business which had a proposed sales pricing in the $500,000,000 range of a proposed fully developed value of nearly $2B.
How brothers of a second-generation business were making money hand over fist and how this cash flow from the business distracted them with a result of the business being driven into the ground.
A first responder and part time entrepreneur showed his moxie in being able to conceptualize a business idea from what he noticed on the job and grew it into a phenomenal business success even pivoting the business from a wholesaler to a direct to consumer model worthy of a Shark Tank Episode.
Two Silicon Valley tech entrepreneurs built a subscription based business in the Health IQ space and hire the right talent that enabled them to differentiate their company in a crowded health field, and then position their company to sell to a strategic acquirer that valued not only their tech but their customer list.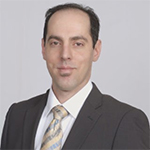 Adam Maoz
M&A Business Advisors
Los Angeles, California
Visit Website
Send E-mail
Podcast: Play in new window | Download (Duration: 41:55 — 38.4MB)
Subscribe: Apple Podcasts | Google Podcasts | Spotify | Amazon Music | Pandora | iHeartRadio | Stitcher | Blubrry | Podchaser | Podcast Index | Email | TuneIn | RSS