How Focusing Too Much on Tax Avoidance Cost One Family Their Inheritance
A founder was so focused on his product and making it the Lamborghini in his market niche that he ignored what the market looks for when acquiring a business. While he was able to make his product really powerful, this didn't do him a lot of good because what was important to him wasn't necessarily what buyers were looking for in his type of business.
An entrepreneur too focused on tax avoidance and deferral costs more money than saved in taxes.
Two founders increased the value of their business over $16M in net proceeds simply because they asked for advice and then they followed that advice.
Three partners that were at different ages and over time their goals and objectives changed, but were still able to resolve this and get what they needed when selling the business.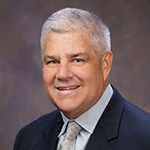 Hank Nelson
Monadnock Advisors
Quincy, Massachusetts
Visit Website
Send E-mail
Podcast: Play in new window | Download (Duration: 53:57 — 49.4MB)
Subscribe: Apple Podcasts | Google Podcasts | Spotify | Amazon Music | Pandora | iHeartRadio | Blubrry | Podchaser | Podcast Index | Email | TuneIn | RSS