Time Kills Deals
A transaction began to fall apart early in the due diligence process but was held together because the buyer was motivated, remained engaged, and really wanted to close the deal.
A family business with a long history of profitability was listed for sale and five buyers were ready to make offers to acquire the business, but the business ending up not being sold.
A sale with a number of buyers that made offers and for one reason or another they decided not to proceed. An axiom to live by: Some will, some won't, so what, what's next. A number of qualified buyers came and went but the last buyer ended up being the best one.
A business had an offer pre-COVID and when COVID hit, the deal fell apart. However, even in uncertain times there are buyers that will make decisions and close deals.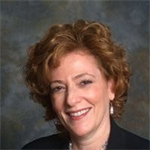 Susan Rosner
Calder Associates
Newton, Pennsylvania
Visit Website
Send E-mail
Podcast: Play in new window | Download (Duration: 43:02 — 39.4MB)
Subscribe: Apple Podcasts | Google Podcasts | Spotify | Amazon Music | Pandora | iHeartRadio | Blubrry | Podchaser | Podcast Index | Email | TuneIn | RSS