How One Business Covid-Proofed His Business Before Covid-19 Hit
A commercial sign company that had two main types of customers. One customer segment was in the tradeshow, convention, and event market vertical. The other was for companies that needed exterior signs for their buildings and locations. A co-founder had 44% of the business, and an angel investor was a silent partner for 5% that provided the capital for the startup of the business. The client had 51% of the business and still didn't have control or the final say when and how to sell the business.
A pharmaceutical company with two 50/50 partners. One partner was mid-career and the other at the end of his career. The difference in life stages made a huge difference when it came to their exit.
A business established in 1877 was sold when there was no viable successor because none of the four kids of the current generation were involved in the business, and even during Covid with the tons of economic uncertainty the buyer moved forward with the purchase in May of 2020 at the peak of the Covid shutdown with no contingencies, all cash, and a short escrow.
An entrepreneur took care of his four kids, when only one could run the business but the other three worked in the business and was able to treat them all equitably. He provided for his wife who had no business sense and no ability to budget or control her spending habits and yet owned 100% of the business when he unexpectedly passed away.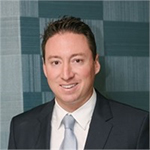 Matt Carbray
Ridgeline Financial Partners
Avon, Connecticut
Visit Website
Send E-mail
Podcast: Play in new window | Download (Duration: 56:55 — 52.1MB)
Subscribe: Apple Podcasts | Google Podcasts | Spotify | Amazon Music | Pandora | iHeartRadio | Stitcher | Blubrry | Podchaser | Podcast Index | Email | TuneIn | RSS