What Happens When the Bank Appraisal Comes in at 50% of the Sales Price?
A transaction involving a lighting equipment rental company that provides to the entertainment industry for companies involved in movie and TV production. However, when the bank's appraiser valued the business 50% less than the sales prices the deal fell apart.
A primary care physician who was nearing retirement and wanted to sell his practice to an associate had to engage a tax specialist to restructure the transaction to make it feasible for the doctor to sell. All because he had a C corporation and the adverse tax consequences of selling a C corp such as double taxation.
A nutrition manufacturing company that was very marketable due to fast growth. The first buyer that surfaced was a Search Fund which can come with downsides.
An office specialty equipment manufacturer was able to structure a deal with a strategic acquirer. The seller was able to completely eliminate a large owner carry back. The acquirer was willing to do a cash deal after making an offer that included a 20% owner carry back.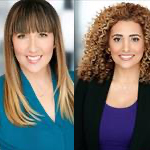 Adriana Smith & Lana Hout
First Choice Business Brokers
Los Angeles, California
Visit Website
Send E-mail
Podcast: Play in new window | Download (Duration: 48:38 — 44.5MB)
Subscribe: Apple Podcasts | Google Podcasts | Spotify | Amazon Music | Pandora | iHeartRadio | Blubrry | Podchaser | Podcast Index | Email | TuneIn | RSS